ICAM 20 – Session 5 – Films in Architecture Archives
September 16, 2020 @ 8:00 am

-

5:00 pm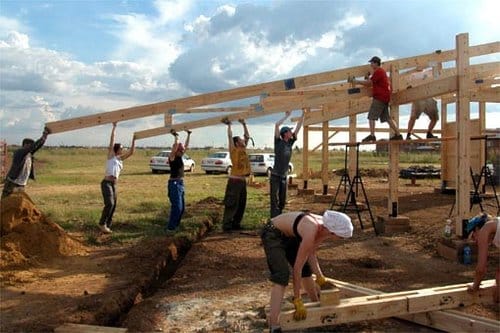 This session draws attention to the role of filmic material as a source of knowledge in architecture history, as a complement to morewell-known sources such as drawings, plans, models and photos. Films in architecture collections roughly find themselves at two places: some on the library shelves, others stored in the archives. The former are VHS tapes and DVDs that were professionallyproduced, commercialized and distributed, the latter arrived as part of bequests, often somewhat hidden among other items. The second category is very diverse, but there is little knowledge about these films. They range from filmed interviews, recordings made on construction sites, at inaugurations or congresses, to copies of documentaries that were shown on television or in exhibitions, promotion films or private recordings made by architects in their practice or on a trip. Some were professionally edited,others consist of raw material or try-outs. Some were used for research or teaching and had a clear target group, others started to lead their own life for an audience that the makers weren't initially aware of.
What do the films in architecture archivesconsist of? In which condition do they find themselves? What do we know of their content? Can they be visualized? What kind of stories do they tell us? Which facets of architecture history do they reveal?
This session is intended, first, as a state of the art of historic films in architecture archives as well as past and present initiatives to document, conserve and disclose them, and second, as an exploration of possible partnerships and collaborations. For architecture archives, filmic material represents quite a challenge since the expertise and equipment to restore, conserve and digitalize films is mostly wanting, contrary to film archives. Yet on the other hand, architecture films also challenge film archives, as those documents do not necessarily have cinematographic value following the criteria of film historians. Stimulated by demands of researchers and new opportunities provided by digitalization, a number of projects were recently initiated in architecture archives to call attention to film. Thissession represents an occasion to look back and evaluate, but also and most of all, to discuss what kind of future partnerships could be envisaged between architecture and audio-visual archives or film museums (for issues of conservation, restoration, digitalization) and/or between architecture museums and universities (in terms of research).
We explicitly call for entries from various disciplines, ranging from architecture history to museology, film restoration and media studies, etc. Topics can include,but are not limited to following questions: How does filmic material enter architecture archives? Is there an active acquisition policy ora history in terms of film collection? How are films subsequently treated?How do they relate to other items in thecollection? What did recent initiatives reveal in terms of conservation, registration/documentation and disclosure? What was the role and importance of films in the practice of individual architects and how can they contribute to our understanding of architecture history, as research material or items to be displayed in exhibitions?
Abstracts should be sent tosession chairs:
Véronique Booneand Mélanie Van der Hoornveronique.boone@icloud.com m.vanderhoorn@gratwanderung.nl
Please also copy toCorinne Beliercbelier@citechaillot.fr